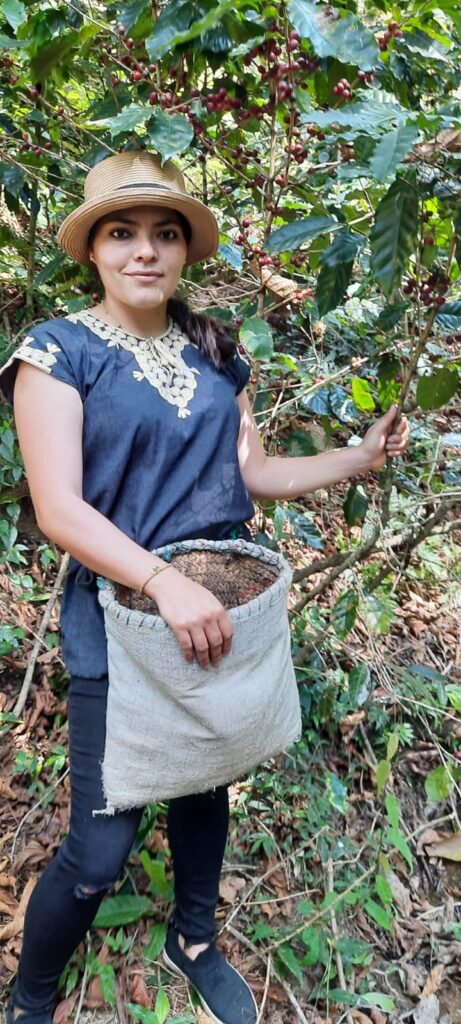 "HUMANITY RUNS ON COFFEE." This phrase has been running virtually the world, on snapback hats, T-Shirts, hoodies, and now, on coffee wristbands.

Viviana Adame
's story is flipside proof of the tight-knitted-ness of the coffee community. But surpassing we get to Viviana, there's flipside name that is essential to this story:
Fatima Bejarano
.
I'M NOT A BARISTA created Coffee Wristbands as a simple idea to requite when something to all donors and coffee enthusiasts who were throne over heels and loved to donate to coffee people in need. This simple idea has gained a lot of traction, and huge results have been received from it. With multiple partners from all over the world, coffee wristbands have benefited the lives of people that didn't plane know I'MNAB existed thanks to the relentless support received from donors worldwide.
One of our partners, Fatima from Mexico, has been selling coffee wristbands in her local coffee shop and at special events for a while. After gathering $100, she decided to donate it to a recent coffee sublet she came wideness while searching for a coffee stone supplier. She stumbled upon Viviana Adame.
Viviana Adame is from the Pacific Coast of Mexico, Guerrero. She is a third-generation coffee farmer and works slantingly her father, Faustino Adame. They have been growing coffee for over 50 years. They are a part of the La Pintada Guerrero community, with a population of fewer than 700 people. This name is from the trappy town of La Pintada in Colombia, where a house-sized petroglyph may be found—hence the name "The Painted (rock)."
Don Faustino learned the trade of coffee farming from his father, the founder of the farm. After stuff taught selective picking, cleaning, and processing, all of these steps are overseen or washed-up by him, by his own hands. He is a defended farmer who takes pride in his work.
His daughter has taken a huge interest in pushing for largest visibility and turning the sublet into increasingly of an international producer rather than a local producer. She created an Instagram worth and bought new plants for the business. However, increasingly was needed. That's where Fatima came in.
After meeting Viviana and listening to her coffee story, Fatima decided to dedicate the coffee wristbands donations received to the La Pintada Guerrero farm. She was set to do two things. Firstly, she wanted to squire in registering their trademark name. Secondly, she wanted to requite them a largest understanding of how to sell their coffee directly to roasters to skip the middlemen and get largest prices.
According to Fatima,
"I didn't expect their coffee to be unconfined quality, but on tasting, I realized that I shouldn't be ownership this coffee at a unseemly price. "
Fatima believed the coffee beans produced at La Pintada were worth increasingly than they were sold. She had tasted the coffee made from their beans and was sure that they were stuff undersold.
She sought a way to help them increase their price for largest revenue and returns. Part of the money was used to squire La Pintada in registering its trademark name with the Mexican Institute of Industrial Property (IMPI), and some of the money will be used to purchase coffee stone sacks for largest packaging of the beans.
"The first time they sent me coffee, they sent it in supermarket tons and plastic mucosa wraps"
These seemingly little adjustments have the possibility of helping them triple their prices for the same kilo of coffee beans. A feat that would excite the whole coffee community. Fatima moreover encouraged diversification into specialty coffee, an plane increasingly profitable line.
The La Pintada coffee sublet may be limited due to its low volume of production, but through donations and visibility to local coffee roasters, there is a upper endangerment that their superb coffee beans will sooner wilt an international sensation. With proper superintendency and maintenance, they can produce high-quality and upper volume production of coffee beans.
Viviana hopes to modernize the marketing process of the farm. Having pictures of their yields, their farms, and their workers online is definitely a huge step. There's a lot increasingly coming from Fatima through coffee wristbands.
If you would like to partner with us, click here or send an email to info@notabarista.org.